Results of the Eighth Camac Trophy, Lorient Interceltic Festival 2015
News
August 20, 2015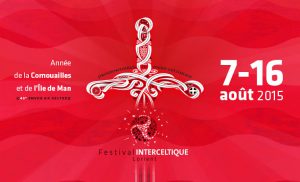 Congratulations to the prizewinners of the eighth Camac Trophy! This annual competition is a mainstay of the Interceltic Festival in Lorient, attracting candidates from throughout the Celtic lands. All finalists must play a continuous suite of Celtic airs, with at least one Breton and one Cornish / Manx theme.
The winner receives a new Aziliz harp, and also opens the evening gala concert at the Lorient Palais des Congrès.
Without further ado, here are the results!
1. Prize, Trophée Camac: Elinor Evans (Scotland)
2. Prize: Eilis Lavelle (Northern Ireland)
3. Prize: Emeline Bellamy (France)
4. Prize: Ha Lan Leduc (France)
Bravo to you all!