"Les Amuse-Bouches": new publication by François Pernel
News
October 2, 2015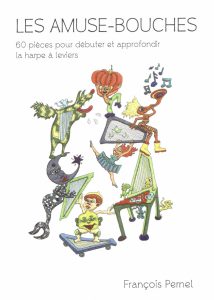 Yesterday, we published an article about the new Harpes en Loire festival. Its co-organiser, François Pernel, is a concert harpist, composer, arranger and teacher. He has just published "Les Amuse-Bouches", a book of sixty pieces for those beginning and exploring the lever harp.
"This is a book I've been working on for two years", François explains, "certainly for the first pieces. These are short, fun, original compositions, and with lever changes so that the ear gets used to enriched harmonic structures right from the beginning." The collection follows François's earlier "Autre Chose pour Harpe à Leviers" ("Something Different for Lever Harp"'), in which he presents many works across the French 2e et 3e cycles (intermediate/intermediate-advanced level). "Les Amuses-Bouches" continues this pedagogic work, for François associates each piece with specific technical and musical points of focus. "Amuse-Bouche no.1", for example, approaches using the second finger in 4/4 time. "La Marche des Titans" practises repeated notes with the melody brought out on top, etc. These works are particularly for beginners.
François writes in his preface that "following the warm reception of my last book Autre Chose pour Harpe à Leviers,  I thought it would be a good idea to do some further work on the lever harp repertoire – to contribute to the emancipation of this instrument, release it from its systematic categorisation as a "Celtic" (only) harp, and also bring it out of the shadow of the pedal harp. I wanted to continue to emphasise the uniqueness of the lever harp, with its special sound, and its particular harmonic possibilities (by moving the levers, called "accidentals"!). My new pieces travel between modal and tonal music, between consonance and dissonance, so that the pupil's ear may be immersed in a broader sonic landscape right from the start. It looks to me as if there are enough works in C Major on this planet!"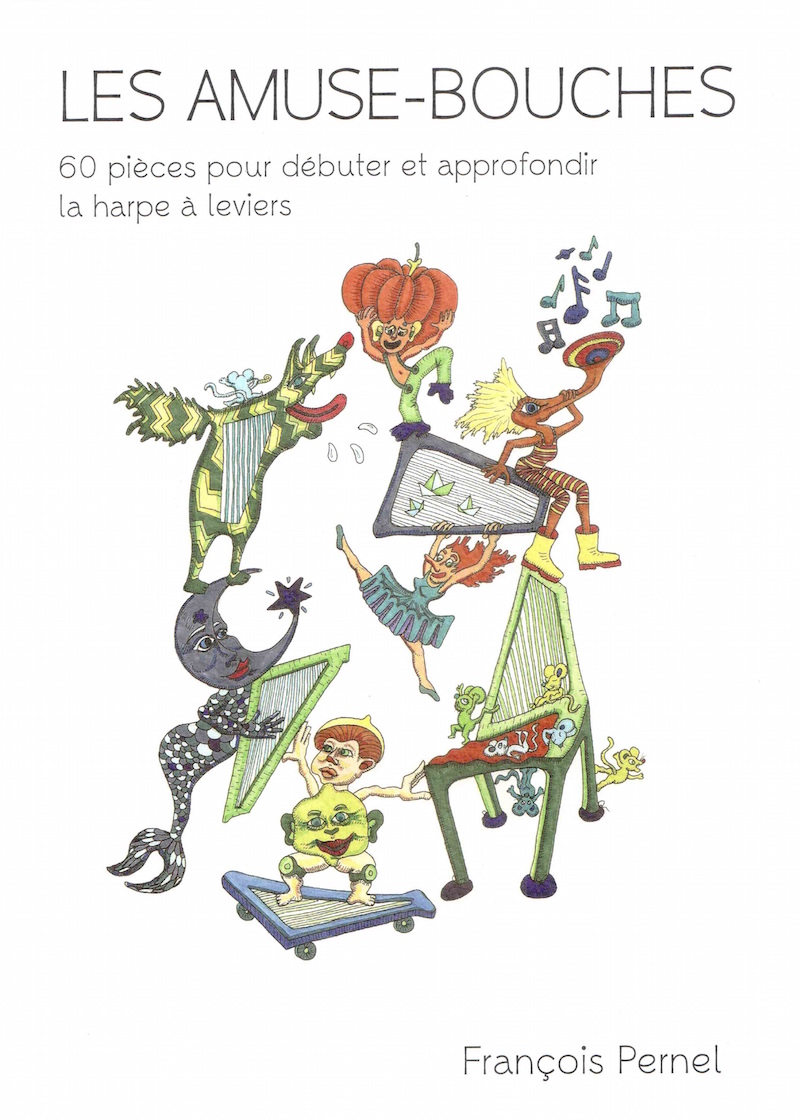 The pages of this educational and musical collection are enlivened by Perrine Cierco's beautiful drawings. Naturally, the book is available as of now from the Camac e-store – alongside François's new album, Galexya!