Crowdfunding campaign from Maz Plant Out
Uncategorized
December 3, 2015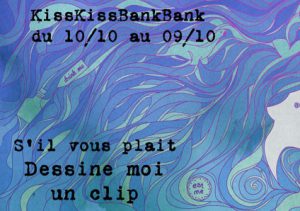 Full fathom five thy father lies; 
Of his bones are coral made; 
Those are pearls that were his eyes: 
Nothing of him that doth fade, 
But doth suffer a sea-change 
Into something rich and strange…
Maz Plant Out, Marion Bouyssonnade's pop-folk quartet, are crowdfunding until December 9th! They want to make an animation film, evoking the mythological universe behind their song "Somewhere". "Somewhere" is the story of Sedna, the Inuit goddess of the sea. Maz Plant Out's proposed film will reflect the contemplative, etherial nature of this story, which is about reincarnation, and transformation.
I want to enable video content and agree that data will be loaded from (see
Privacy Policy
).
Maz Plant Out also hope to invest in their next EP, "Three fates". Fans of Bat for Lashes, Fiona Apple, Björk or Agnès Obel will not be disappointed! Your potential rewards for joining in the crowdfunding are also imaginative and attractive, ranging from copies of the band's existing recordings (3 Tales, 3 Quests and Taste of Home), to a private concert and even a special show for children.
To find out more, read all about it on KissKiss BankBank!