Cardiff Camac Harp Weekend, March 12th – 13th, 2016
Uncategorized
February 15, 2016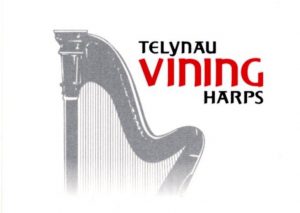 Welcome to our second Cardiff Camac Harp Weekend!
Last year's weekend – headlined by Deborah Henson-Conant's live webcast from the States and Shelley Fairplay's Three Strands concert – was such a success that we were encouraged to arrange a follow-up.
This year we have an amazing array of talent: just look at who's coming! And there is something to suit all ages – children and adults; all grades – from complete starters to professional harpists; and all styles – from classical to jazz and traditional music.
Our Saturday evening concert this year will feature two of the UK's best young harpists: Gwenllian Llŷr will take us on a musical journey across the world from the rolling hills of Wales to the canals of Venice and the busy nightlife of New York. And to conclude the concert, Amanda Whiting and her trio, The Whiting on the Wall, will perform an exciting repertoire of jazz standards and some of their own compositions.
Elinor Bennett, Catrin Finch and Gwenllian Llŷr will be giving masterclasses for different grades. These are free, but places for those wishing to perform are strictly limited so contact me early if you would like to put your name down.
As ever, we are indebted to our friends from Camac France for their unstinting support. Once again, this year, we are able to offer owners of Camac harps free harp regulations by Camac's own technician; but places are limited, so please book early (the first 10 slots are reserved for those booking a weekend/ day ticket or a ticket for the Saturday evening concert).
For more information, please download a full brochure, and the booking form.
We hope you enjoy the weekend and look forward to welcoming you in person!
Best wishes,
Elen Vining
Telynau Vining Harps