Camac Review of the Year 2015
Uncategorized
December 31, 2015
2015 saw us launch not one, but two new lever harp models. We announced the new crown to our lever range, Ulysse, in February – and another instrument inspired by legend, Excalibur, in the summer.
A vigorous programme of special presentations followed. The Ulysse's first appearance was at the Espace Camac on March 8th, while François Pernel gave a fantastically dynamic launch of Excalibur with his band Oak Ink, at the 32nd Rencontres Internationales des Harpes Celtiques in Dinan. Our programme of special presentations of these two new instruments is ongoing – your next chance to experience them will be in Antwerp on January 23rd – 24th – and you can keep an eye on our calendar for details of more events.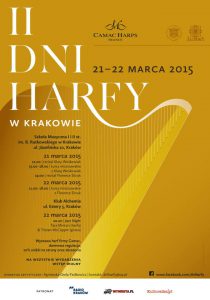 Other events we ran in 2015 included a big tour of Poland, for the Cracow Harp Days, and the regulation of over one hundred harps in five major cities. We launched Dasson An Delenn a new competition which continues our work supporting the lever harp, and particularly in our native Brittany. On the competition front, we continue annually to support the Concours Français de la Harpe, the Camac Competition in London, and a wealth of other contests that happen every few years. We extended our presence in Switzerland – hitherto more concentrated in Romandy – to the German-speaking region, with the Harfenfest Luzern.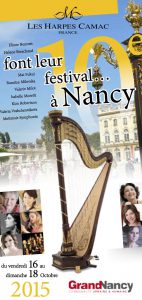 At home, we held numerous concerts and masterclasses at L'Espace Camac, our flagship showroom in Paris, and in October, we held the tenth Festival Camac. The Festival Camac is an annual event which always takes place in a different francophone region, the idea being to celebrate the richness of harp life beyond our capital. This year saw a particularly special programme in Nancy.
Many of our events and presentations take place in collaboration with our valued international partners. Our partner network is vital to our global accessibility, and you can find a Camac partner at your service all over the world. We were glad to escape the European bleak midwinter and go to Singapore for the launch of Katryna Tan's magnificent new centre, on January 18th: we also loved HarpFest Singapore in September.  February 7th – 8th saw us in Cardiff with Telynau Vining, and later in the year we also went with Vining to Edinburgh and to Cambridge. The first half of 2015 also saw five special touring projects in association with
the Harfengalerie Camac Berlin, the Zagreb International Festival with Camac Croatia, and the twentieth Petar Konjović International Harp Competition together with our Serbian partners in Belgrade. We joined forces with partners Opus Peru Ars for the Encuentro Latinoamericano de Arpistas in Miraflores, and went to Princeton, Somerset and Williamsburg with the Virginia Harp Center. Somerset was the scene of the US launch of our Ulysse – and everything was sold on the first day! We designed ten special "frozen blue" finishes for Harp Chamber in Hong Kong, and attended the major music fairs in Frankfurt and Shanghai with our German and Chinese partners respectively. Also in China, we ran a special course for teachers, with Katryna Tan and our partners Beijing Aria Cultural Development.
We never cease to be inspired by the wonderful artists with whom we are privileged to work. It is impossible to list them all! We were blown away by Isabelle Moretti and François Leleux's new performances of the Mozart concerto with harp and oboe, in Norway and in Germany; have still barely recovered from Sylvain Blassel's incredible Liszt programme in Princeton; it was also in Princeton that we discovered Addi and Jacq. Anneleen Lenaerts's new disc of concertos with the Brussels Philharmonic was released on the same day she gave a magnificent recital for us in Prague (OK, that was actually at the end of 2014, but we've been inspired by it all this year as well). At our festival in Nancy, we were very proud to hear Elinor Bennett perform on five instruments from our treasured historical harp collection; and it was also in Nancy that we were deeply moved by an evening of concertos with an amateur orchestra, the Mettensis Symphonia.
We also loved watching an extensive video series by Carnegie Hall about Edmar Castaneda – including one video about the custom llanera we designed with and for him.  The development of our South American harps continues to be an incredibly exciting window on new worlds, and we are often in South America at their amazing festivals. In October, 2015, we launched a new electric Paraguayan harp at the World Harp Festival in Asuncion.
I want to enable video content and agree that data will be loaded from Google (see
Privacy Policy
).
Speaking of harps travelling far and wide: Catrin Finch also gave us a good challenge: shipping a blue harp to Addis Ababa, for her work as an ambassador for Water Aid. Lara Somogyi continued her Big Blue Sessions project, a collection of pop videos created by means of the blue harp alone (and for which we sponsored her blue harp). We provided lever harps for a major outreach project with Céline Gay Des Combes and Blandine Pigaglio at the Conservatoire Populaire in Geneva, and Elisabeth Valletti brought out her album – Sacrum'5 – recorded on our MIDI concert harp. The MIDI harp, launched in 2011, is not in commercial production: we have two which we keep for special projects. We were also pleased to be ask to recommend a young harpist to take part in the French TV talent show "Les Prodiges" – and that she won!
Our online store does its best to keep up with the wealth of talent and new material flying onto our desks from all corners of the harp world!
It was also in the winter of 2015 that our in-house paparazzi had a chance to go with Jakez to Austria, where he selects the alpine spruce for our soundboards. We only consider wood that has grown at a minimum altitude of 1000m, and from forests that are members of the PEFC sustainable forests programme. Read more about the process here, and find out why the soul of a brand-new Camac harp, no matter how innovative, is also already more than two hundred years old.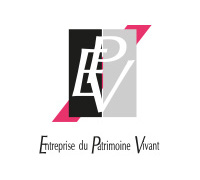 At heart, it is the old and new together that is also the fundamental inspiration behind our harp making. We honour the finest traditions of French luthery, and we are also constantly seeking improvements, making our harps better and better for you. We are proud to continue to make harps entirely in France, in the same Breton ateliers we have always had, with a treasured base of expert colleagues who have collaborated, sparked each other's creativity and developed their savoir-faire together for years.
As the old year gives way to the new, we wish you all a very happy and fulfilling 2016.