A conversation with Marie-Claire Jamet
Uncategorized
January 22, 2016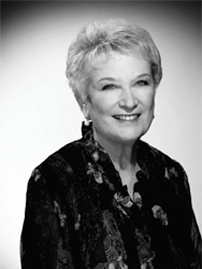 Marie-Claire Jamet is not only an exceptional artist in her own right, but also part of one of the most important bloodlines in harp history. Her father, Pierre Jamet (1893 – 1991), began as a student of the chromatic harp developed by Pleyel & Wolff in Paris in the late nineteenth century. Pleyel commissioned Debussy's Dances in order to show off this instrument, and it attracted enough attention for a class to be opened for it at the Paris Conservatoire. Pleyel were also looking for young harpists to promote the instrument, and they sponsored Pierre Jamet's tuition, books and music for a time. In 1905, however, Alphonse Hasselmans heard Pierre Jamet perform at the Paris Conservatoire exams. Impressed, he urged him to switch from the chromatic harp, which he perceived would soon be obsolete. Jamet then joined Hasselmans' double-action (Erard) harp class. Hasselmans' class also makes for an impressive roll-call, including: Renié, Grandjany, Salzedo, Tournier, Laskine and Jamet himself. As well as being Jamet's daughter, Marie-Claire Jamet was also Tournier's last student.
Because these famous students of Hasselmans were committed and energetic teachers, they were not only significantly responsible for the exceptional development of the harp in twentieth-century France, but for its widespread renown elsewhere. Pierre Jamet, for example, founded the world-famous summer academy in Gargilesse, now in its forty-seventh year, and called the Académie Internationale de Harpe Pierre Jamet. He created the French harp association, and at the first Israel competition in 1959, he gave a lecture urging harpists to form an international society. This sparked the Dutch Harp Weeks instigated by Phia Berghout, the American Harp Society, and by descendancy, the World Harp Congress.
The "Hasselmans generation" of French harpists has profoundly influenced how we play the concert harp today, in all sorts of ways. "I think the fact that my father was a teacher, a chamber musician, and also played at the Paris Opera gave him a more open spirit than if he had been a soloist exclusively", Marie-Claire Jamet reflects. "All his pupils have pursued similar careers – including me!". Marie-Claire's career includes being Principal Harp with the Orchestre de Radio France; a member of Boulez's l'Ensemble Intercontemporain for fifteen years, professor at both the Lyon and Paris Conservatoires; and she has given over two thousand concerts all over the world. She consciously continues her father's legacy not only in the manner of her professional direction, but in the musical details she transmits. "My father had a lot of information about some of our core repertoire that he learnt from the composers themselves", she explains. "It's important that they should not be forgotten. For example, the second movement of the Debussy trio sonata is printed "tempo di minuetto". But in fact Debussy wanted a "menuet grave et lent", a slow and serious minuet. This is what he told my father, but these changes are not printed, and it changes everything once you know about them. Or in the finale of the same sonata, at the beginning, Debussy imagined a man playing a tambourine. So my father invented a technique to give a percussive effect there. As for the eternal debate about how to play the opening chords in the Debussy Dances, Debussy didn't want them straight, nor rolled, but something somewhere in the middle – that for some reason can be very difficult to grasp. My father sometimes worked with students for over an hour before they got it!
It's essential for a musician to respect the text. It's the basis. If you don't respect the text, you may as well not bother. As much as we can, we have a duty as musicians to preserve the composers' opinions, and use history to inform the present."
Equally, respecting the text isn't the same as trying to clone something. I remember well, as all musicians do, the moment in my career where I had the worst nerves of all. It wasn't a competition, nor was it an audition. It was playing, one-on-one, for Luciano Berio. What happened was that while I was with L'Ensemble Intercontemporain, we did a programme featuring the Sequenza, which coincidentally I had never played. At first, Berio insisted that Francis Pierre, who had given the world premiere, should play it. But Boulez said, the concert consisted of soloists from his ensemble, and Berio should at least give me a chance. OK, said Berio – but I want to hear her do it first.
I couldn't do it like Francis Pierre. My sound is different, and my nails are different – he has very strong nails, which he'd used to particular effect in the premiere. I knew I hadn't a hope of doing what he'd done, so there was nothing for it but to present my own interpretation. The nerves! I was absolutely terrified.
At the end, Berio said "But it's very good!". "But", I stammered in my turn, "it's not at all how Francis Pierre did it." "That doesn't matter!", he said. "His interpretation is wonderful, and so is yours!". Performers are recreative. You have to respect the text, and put your own stamp on it.
Teaching is the same. I couldn't say I had a particular style of teaching, because every student is different. Actually, this is something that is better catered for in music education today. When I started out, the exams at conservatoires were essentially much easier. You played for ten minutes, and that was all. But, if you made a mistake, you were thrown out immediately. Now, students give a final recital of at least forty-five minutes. It is more demanding, but it also easier to judge the student fairly. If they go wrong in one piece, they have a chance to redeem themselves through the other pieces. They can also choose music that shows off their individual strengths. I think it's a much better system.
When I received my Premier Prix in harp at the CNSM, when I was fourteen, I wanted to go back to the piano, and join Jean Doyen's class. However, he explained to me that I would have to give up the harp for several years. Harpists being quite rare at that time, my father advised me to keep the piano for fun.
But of course, I've had unforgettable experiences with the harp. I remember the first time I played in Japan. My husband – Christian Lardé – and I were booked to play the Mozart flute and harp concerto three times, in a hall that held four thousand people. It was full every night! Twelve thousand people came to hear the Mozart concerto! At the time the harp was quite new there, and the Japanese wanted to learn. I found that so moving, this interest that they had. And I have had so many wonderful colleagues – my husband, in my quintet, other chamber music partners, conductors, composers. I particularly admire Pierre Boulez, who was an equally excellent composer, conductor and teacher. He was a great man and a great friend. There have been so many beautiful moments and friends."