We're all going on a…
News
May 31, 2017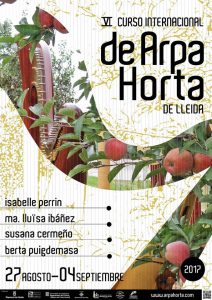 Every year, we are delighted to sponsor a wide range of summer schools. If you haven't already booked yours, here's some inspiration!
The Académie Pierre Jamet will take place in Gargilesse, France, between August 7th – 21st, 2017. Tutors: Gabriella Dall'Olio, masterclass with Marie-Claire Jamet. This course is also a great opportunity for cellists (cello tutor: Miliau Fauré), and there is corresponding chamber music coaching.
Then there is MusicAlp, an extensive course in the beautiful settings of Tignes, in the French Alps. There are three sessions, stretching in total from late July to late August, and you can book one, two or all three. The tutors this year are: Jana Boušková (session one), Sylvain Blassel (session two) and Kyung-Hee Kim-Sutre (session three).
Another course in France: MusicAlta in Rouffac runs in two sessions, July 17 – 26 and July 27 – August 5th. The tutors are Françoise Friederich and Geneviève Létang (session one), and Geneviève Létang and Maria Stange (session two).
Spain instead of France? Arpa Horta, Berta Puigdemasa's beautiful course in the Basque countryside, will take place with Isabelle Perrin, Maria Lluisa Ibañez, Susana Cermeño and Berta herself, between August 27th – September 4th.
Marta Glenszczyk, of MyHarp in Poland, will also run a course in Radziejowice from August 6 – 13th, with the excellent Katryna Szederkényi and Klara Wośkowiak.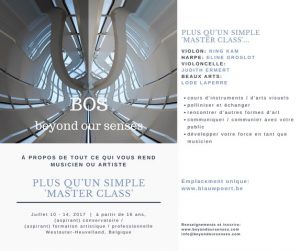 Eline Groslot is also organising "more than a simple masterclass", between July 10th – 14th in Belgium. This combines instrumental teaching (harp, violin, cello) with a visual arts option, and gives everyone on the course the chance to exchange with colleagues in complementary, but different fields. There will also be particular focus on personal development as a musician/artist, and communicating with your audiences.