Singapore Harp Weekend, October 27th – 29th, 2018
Latest
October 1, 2018
Rave Harps, Katryna Tan's excellent harp centre, is a wonderful example of how to combine concert and teaching activities with harp distribution. Camac France, Camac Singapore & Malaysia and Rave Harps are now collaborating on a big harp weekend in Singapore, from October 27th – 29th, 2018.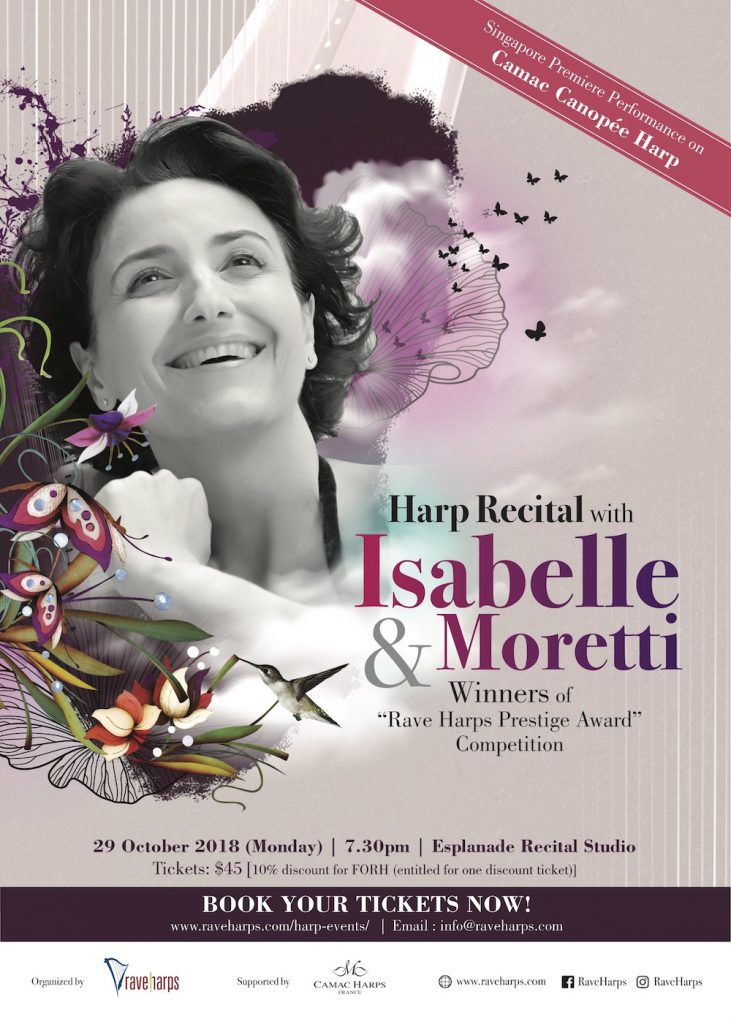 On Saturday, October 27th, Isabelle Moretti will give an all-day masterclass, in the Rave Harps studio in Oxley Bizhub. Places are limited, so reserve yours now via [email protected]. On October 28th, there will be a pupils' concert. On the 29th, the ten winners of the Rave Harps Prestige Awards (the competition open to members of the Rave Harps Academy  will have the chance to share the stage with Isabelle Moretti herself.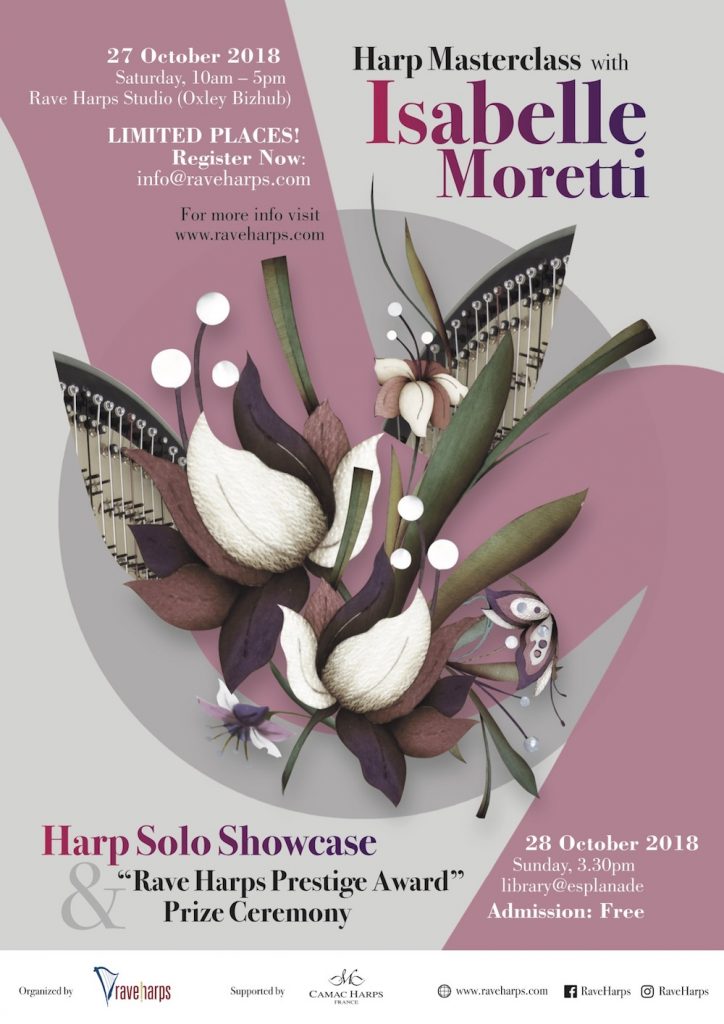 Isabelle's recital will simultaneously be the first presentation of the Camac Canopée in Singapore. For more information, you can download the press release here (PDF, 128 KB).