L'Académie Camac: closing date for applications January 31, 2018!
News
January 11, 2018

You have until the end of January to send Helen your applications for the Académie Camac. This is a special course we run every two years, and in 2018 we're delighted to be heading for Dijon, with course professor Isabelle Perrin. All information about how to apply is available here. We try to keep things simple: a CV, a covering letter and a recommendation from your teacher is enough. 
Our Académie Camac is based on a principle the best universities and conservatoires have followed for centuries. Really good people usually flourish under a lot of one-to-one tuition, and the chance to pursue their own interests and work independently. It is however a politically unpopular method, because it costs a lot of money and it doesn't offer a big list of glittering options at surface level. Instead, classes get larger and larger (saving money), and the range of supplementary classes and courses also get larger and larger (which looks good on the prospectus). But the result is what every college professor today will tell you: there is no time. No time to practise, no free harps to practise on, no time to work intensively on core repertoire and skills, no time to think about what you're going to do after college.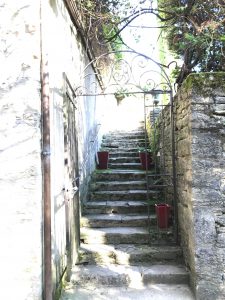 Go back to the elite model, and suddenly your time is your own again. It isn't cheaper: instead of paying for classes, you are paying for time, and time is precious. This is what we aim to provide during the Académie. We invite five of our young clients, give them a daily lesson with a fantastic teacher, provide them with good harps and good food – and let them get on with it.
Interested? Find out more in our report on the 2016 Académie, here.