Bucharest Harp Festival 2018
Latest
August 20, 2018
Camac Harps France is now open again after our summer holidays – our teams in Paris and Mouzeil have returned tanned, refreshed, even more good-looking than usual, and looking forward to helping with all your harp desires!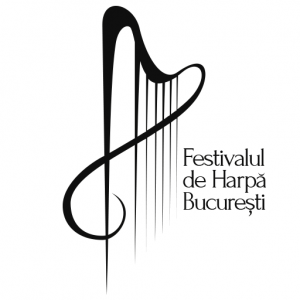 A new season is also time for a busy new events calendar. As well as our annual Camac Festival in France, the early Autumn sees us heading for Switzerland, Italy, Hungary – and Romania, for the Bucharest Harp Festival 2018. We're delighted to be the principal sponsors of the third edition of the festival, which is co-organised by the National University of Music Bucharest, and the Romanian Harpists Association. Celebrating more than 125 years of the harp in Romania in 2018, the festival is free of charge for all who attend. 
On October 26th, Chantal Mathieu will give the opening recital, with a programme of French and Spanish music (you can get a great taste of this in Chantal's fantastic discography – we love her Tournier interpretations, her recording of works by Granados, Albeniz and more, and her most recent, all-Damase CD). Chantal will be preceded by a Romanian harp ensemble of over twenty lever and pedal harps, performing a special programme arranged for the occasion by Mladen Spasinovici. 
Day two – Saturday, October 27th – will begin with masterclasses with Chantal, and Maria Bîldea. There will also be a chance to hear the next generation, in the 'Young Expectations' concert. Romanian harpists Miruna Vidican and Ionela Brădean will give recitals – and in the evening, so too will Romania's most famous harpist and Founder Director of the Bucharest Harp Festival, Ion Ivan-Roncea. He will give a very special concert, performing with his daughters Ioana Nicolescu (harp), and Ștefana Ivan-Roncea (violin). 
On Sunday, October 28th, Chantal Mathieu will give a lecture: "Harpa Rediviva", which has us all intrigued already. Ferenc Papfalvi, our luthier colleague in Hungary, will also give a class, on harp maintenance. The afternoon is another chance to explore Romania's wealth of harp talent, and with many national premiers on the programmes. Performers include Iuliana Bolgari, Rozalia Pataki, duoCell'Arpa (Roxana Moișanu, harp, and Mladen Spasinovici,cello), and colleagues Rafael Butaru (violin), Cătălina Cîrciu (violin), Cătălina Filipescu(viola), Iulian Ochescu (piano). The festival's closing recital will be given by Maria Bîldea, together with Marilena Dori (flute). Born in Bucharest and a former student of Ion Ivan-Roncea's class, Maria is now Principal Harp with the National Radio Symphony Orchestra of Athens.
Of course, your friendly Camac team will also be in situ with a harp exhibition! We are looking forward to many new discoveries and inspirations during this exciting long weekend. For further information, see the festival site.