News
September 12, 2016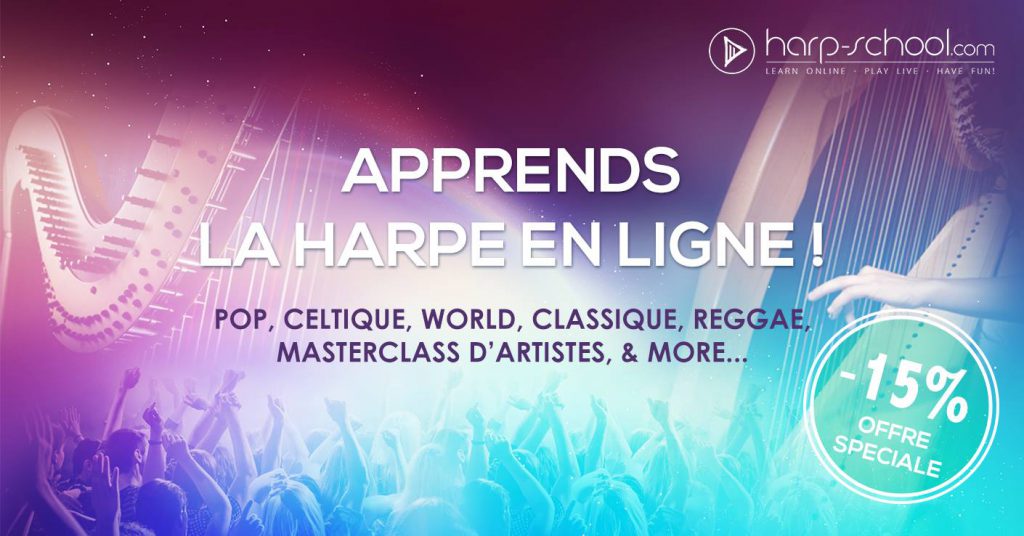 Evelina Simon's excellent Harp-school.com is running a special 15% discount to welcome you all back after the holidays.
More than 1000 video lessons are available: from beginners to advanced, from 22 to 47 strings, and across a wide range of genres:. From classical to pop to Celtic, world music to jazz, you can improve your playing with masterclasses from Deborah Henson-Conant, Cheyenne Brown, Ameylia Saad, Amy Turk, and many more!
Harp-school.com has a clean, user-friendly interface with detailed videos. You can observe fingering, positions, playing tips, and follow the scores at the same time. You can follow a complete course of lessons, or pick a tune to learn in a style that you like. Progress at your own pace, and have fun!
Until Sept. 18, you can get 15% off on the one- and three-month plans, with the discount code SCHOOLSTART.