News
June 12, 2016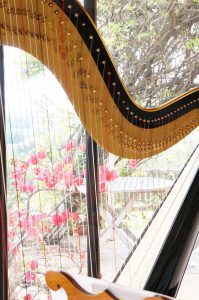 A smart way to get the best out of really good people is to give them a lot of one-to-one tuition, provide them with great study conditions – and then, to leave them alone. The best universities and conservatoires have done this for centuries. It is however a method that is under ever-increasing pressure to justify itself. It appears to offer little and cost a lot, so classes get larger and larger – both in terms of the number students have to go to, and the number of students in them. The result is what many a music college professor will tell you: there is no time. No time to practise, no time to prepare the big competition programmes, no time to think about what you're going to do after college. No time, either, for the professors' own work: performance, research or both.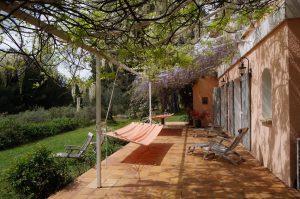 Simplifying the schedule isn't cheaper. Instead of paying for programmed activities, you are paying for time, and time is precious. You are also investing on trust. Left alone to do as they  please, a student might do nothing. But the fact that something could sometimes fail does not necessarily mean that it should not be done. If nobody entertained the possibility of failure, it would be very difficult to do anything, and there would certainly be no music.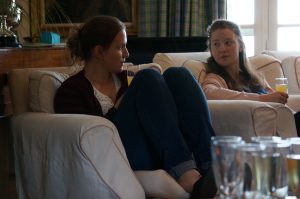 It is this principle that lies behind the concept of the Académie Camac. We invite five exceptional students, give them a daily individual lesson with a fantastic teacher, provide good harps and good food, and let them get on with it. For the last two years, we have gone to the light-filled Provencal countryside and a house stuffed with interesting books on all subjects. We don't do a closing concert: these are fantastic in the right context, but they can also mean that you spend all week practising your piece for it, and maybe in fact you'd have got more out of discussing how to play chords and scales.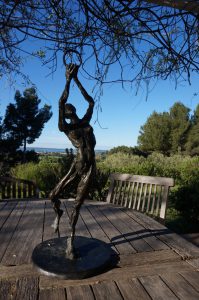 On day three, Isabelle Moretti announced that private lessons would be cancelled that day, and replaced by a five-hour class for everyone on how to practise. What stood out for me throughout this session was Isabelle's focus on clear-mindedness. You need to set yourself clear expectations that are up to speed with the global level, like having a piece more or less at tempo and at least half-memorised within a fortnight. You also need a method to achieve this, not just sitting at the harp for hours. Music-making at its highest, most magical level is anything but vague. Similarly, when you hear a great artist perform, you cannot imagine the music at that moment being any other way. Not that there can be no other interpretation: hear another great artist the following day, playing the piece differently, and again you cannot imagine it any other way. All fine performances are underpinned by an unshakeable musical logic, where everything external falls away, and it is as if the instrument is speaking, is talking directly to you.
Those who have worked with great teachers recount seminal experiences. They're usually something of an eureka! moment, where the atlas of music suddenly unfurls, and nothing is  the same again. This happens not so much because of any what, but rather a how. A new way of thinking and perceiving becomes clear in your mind, and you carry with you long after your work with that teacher has ended. It's often on courses that one has these sorts of experiences, because courses invite very good teachers, bring you into contact with many different ranges of experience from your fellow students – and it is also on courses that you don't have to do lots of other things at the same time.
Top universities discourage students from jobbing during term time. This is becoming increasingly impractical, which is a pity. You are not supposed to job because you are meant to be working and, the rest of the time, pursuing your interests: reading, acting, sport, debating, cooking, learning languages, circus skills, or whatever will help you become an interesting and interested adult. Our last two Académies have been greatly enriched by our host Michael Frost, a polymath of unquenchable curiosity, and proof that to love music is to love many things.
Going back to clarity of mind: education policy can be particularly subject to policy changes that are not given enough time to work. Perhaps it is easy to think one knows about education, because one went to school, and the debates and alterations are many. Yet great teaching at a top level is rarely talked about. How do the best come to be the best? 
By definition, young artists aiming at a concert career are striving to be among the best of the best. Music is for everyone,  there are many ways to live a life with it, and all are precious. Nonetheless, the highest level unlocks some experiences of peculiar intensity. You can attend a concert for many reasons, but the one that will hook you is not that you can sit down and have a nice drink at the same time, or because you know the band. You will keep coming back for more, if you have an incredible experience when you go. One that expresses emotions and perceptions you previously felt alone in, or never even knew you had; one that doesn't even have to be about you, but floors you with the beauty or the power of its message. These are the experiences that change you in some way, and that you'll carry with you, long after the applause and flowers have died away.