Brazilian Jazz Harp Immersion 2016
News
November 30, 2015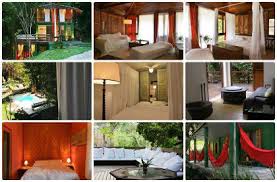 The wonderful Jazz Harp Foundation and the equally wonderful Cristina Braga ran a Brazilian Jazz Harp Immersion in July 2016. The all-inclusive, ten-day jazz retreat took place at Cristina's Uaná Etê Music Garden, in the Atlantic forest near Rio de Janeiro. We sponsored 4×500$ scholarships for South American students, and the Jazz Harp Foundation offered a further award.
As well as host Cristina Braga, the preliminary faculty line-up included Carol Robbins, Felice Pomeranz, Latin jazz expert and bass player Ricardo Medeiros, and the Jazz Harp Foundation's education crew – saxophone player & jazz education expert Kurt Schwab, plus harpists and JHF founders Brenda Dor-Groot and Sabine Meijers. From private lessons to harp big band, from theory to play-along, from dancing to singing, the course was also a perfect chance to explore Bossa Nova and Samba in detail, and in the very place where its root rhythms originated over 200 years ago.
Read all about the course, and how to apply for a scholarship, here on the JHF website. The deadline for scholarship entries is February 15, 2016.